While you may have first noticed your thinning hair when the ends of your hair started looking more sparse, the root of thinning hair actually starts at the scalp—not on your ends. So using the right shampoo is extremely important for bringing thickness back to your hair. The best shampoos for thinning hair can improve volume, growth, and circulation of the follicles, creating an environment for hair to thrive.
If you're wondering if your hair loss is normal, don't panic, people actually lose between 50-150 strands of hair per day. This can also vary based on your hair's current cycle. There are three stages of hair growth in the cycle, from actively beginning growth from the root to hair shedding. These are known as the Anagen phase, Catagen phase and Telogen phase.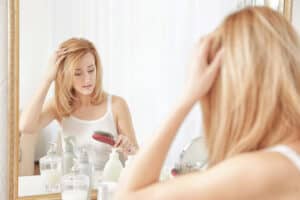 Anagen phase – The Anagen phase is the period of growth. The cells in the hair bulb divide rapidly creating new hair growth. Hair actively grows from the roots for an average of 2-7 years before hair follicles becomes dormant. In this time, hair can grow anywhere between 18-30 inches. The length of this phase is dependent on your maximum hair length, which varies between people due to genetics, age, health and many more factors.
Catagen phase – Second, your hair goes through the cycle known as the Catagen phase. This phase is shorter than the others, lasting only 2-3 weeks on average. In this transitional phase, hair stops growing and detaches itself from the blood supply and is then named a club hair.
Telogen phase – This phase begins with a resting period, where club hairs rest in the root while new hair begins to grow beneath it. This phase lasts for around 3 months.
After these phases, the resting club hairs will fall out. This allows new hairs to come through the follicle.  But don't panic, this is a natural process that you may not even notice. Thankfully, each follicle is independent and goes through the growth cycle at different times so you don't lose patches of hair all at once and only shed 50-100 hairs each day. Meanwhile, the other 80-90% of your hair will be in the Anagen phase, so it's mostly still growing.
If you feel like you're losing hair beyond the normal cycles and it's getting increasingly thinner over time, there could be a variety of things happening, from lifestyle to hormone changes. Men and women both experience hair loss. If you feel this is happening to you, it may be time to introduce some shampoos that will help your hair stay thick and vibrant. Following are a few tried and true shampoos.
Kérastase Densifique Bain Densité Shampoo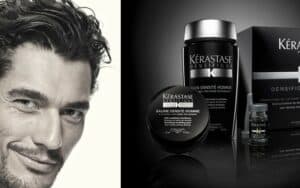 This is a great shampoo that will strengthen hair and leave it feeling more resilient than before. While this shampoo boosts strength, it's actually a very gentle cleanser packed with ceramides and hyaluronic acid. The ceramides are a type of lipid and natural component of hair. In shampoos, it's used to improve elasticity so it can hold moisture and create that strengthening effect. Hyaluronic acid will soak up moisture and lock it into your hair.
Plantur 39 Phyto-Caffeine Shampoo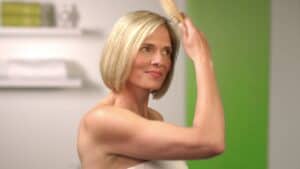 Shampoos containing phyto-caffeine have been shown to reduce hair thinning caused by androgenic alopecia. Plantur 39 hair care products are marketed and developed specifically for the hair and scalp during menopause. Additionally, Plantur 39 contains zinc, which nourishes weaker strands, and niacin, which improves the look and appearance of hair.
Andalou Naturals Argan Stem Cell Age-Defying Shampoo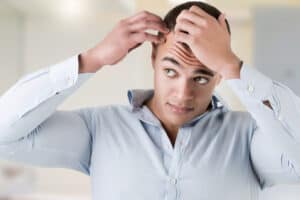 This shampoo is a very affordable option for people suffering from hair thinning due to age. This is a sulfate free formula that is safe for color treated hair. Enriched with argan stem cells, this formula offers up a much-needed dose of nourishment, smoothness, and shine.
Alterna Haircare Caviar Anti-Aging Clinical Densifying Shampoo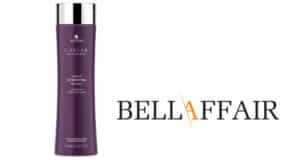 This formula supports the reduction of Dihydrotestosterone (DHT) and eliminates residue that leads to thinning. DHT is derived from testosterone. Testosterone is a hormone that's present in both men and women. DHT can link to receptors on hair follicles in your scalp, causing them to shrink and become less capable of supporting a healthy head of hair. This formula tries to overcome that issue in hair, allowing your locks to thrive.
Botanical Hair Growth Lab Lavender Cypress Thickening Shampoo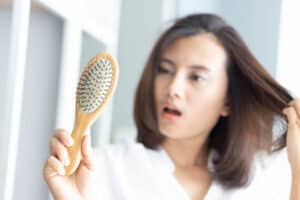 This one is a healthy alternative to some more harsh shampoos. This formula is a soothing option for your scalp and promotes circulation. Certain components in lavender, such as linalyl acetate, linalool, and geraniol may help promote hair and skin cell growth. In addition to lavender and caffeine, this shampoo contains several beneficial botanical ingredients which can have benefits for thinning hair and for promoting hair volume. These include sage, calendula, aloe vera, and green tea extract.